It is all about healing
Learning to Heal for a better Lifetime Today

Reiki Healing Modality

Past Life Regressions for Healing

Communicating with Loved Ones and Guides
through Mediumship
All healing comes in Love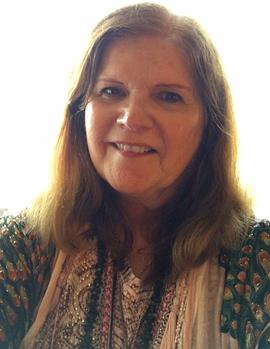 Deborah Richmond Foulkes, CM, FSAScot
Deborah Richmond Foulkes, FSAScot, CM*, D.Div

*certified medium

Deborah Richmond Foulkes CM, FSAScot is a Certified Medium, Spiritualist, Reiki Master, Past Life Regression practitioner. An historical researcher, she validate the information received as a medium to prove past lives through original documents and records.

An award winning author, Deborah has written six books with Spirit on Proving Reincarnation; making her a recognized authority on Past Lives. Throughout all her work with Spirit she incorporates several healing modalities including Reiki, Past Life Regressions, Oracle Deck

Deborah Richmond Foulkes studied Trance Mediumship at the Arthur Findlay College in Stansted, England. She completed her formal training in Spirit Communication, including the three year Morris Pratt Medium certification course, to receive a commission in the Spiritualist Church as a Certified Medium in 2009.

Private Readings and Group Sittings: For the link to information on how to book a private Session or Group Event, please click on Deborah Richmond Foulkes' picture, upper left. Sessions can be booked online for sessions via SKYPE or FaceTime and on the phone with the Medium

Past Life Readings and Past Life Regressions -Deborah Richmond Foulkes has developed a personal Oracle Deck on Past Lives called LIFETIMES THE WORLD DECK , that she uses for sessions exploring Past Lives. She has taken the certification course with Dr. Brian Weiss for Past Life Regression Therapy. Deborah's regression sessions incorporate the hynosis techniques developed by Dr. Weiss for regressions on past lives and Mediumistic Messages from our Guides in Spirit.

Reincarnation, Reiki, Past Lives, Spirit Communication: Seminars and Class Training available in Reiki, Past Life Regressions, and Spirit Communication are held throughout the year and in several cities across the USA . Specific dates for each event with the Medium can be found on the events calendar for Deborah Richmond Foulkes.
Our

PHONE NUMBER

Book a Session on FaceTime, SKYPE or over the phone
or In Person by special Appointment

919-339-3178
email- drfoulkes@skybear.com

Our Six Books (so far!) written with Spirit explore proving Mediumship through Academic Research and Validating Past Lives
Ground breaking Book...
Proving Reincarnation through Academic Research

Pink Roses for Love and a Flame for all Eternity...Reincarnation is not just real, it is a RIGHT...the RIGHT OF PASSAGE


RIGHT OF PASSAGE
What the Dead Say about Reincarnation
Follow the links on the images below to preview a chapter on our book RIGHT OF PASSAGE, What the Dead say about Reincarnation
This book is the result of ten years of academic research to link the words of Spirit given to the Medium to the recorded events of past lives of souls. Written as a step by step process on Proving Reincarnation; the award winning author reveals how Past Lives are linked to our soul's healing in this life.


| | |
| --- | --- |
| Our Cover: Ectoplasm...Spirit images captured on film of three medieval knights and a lady at West Calder, Scotland...ORDER OUR BOOK by clicking on the image | Use the link from the back cover image for a preview...a Chapter from our new book Proving Reincarnation; that healing from Past Lives is possible in this life |
RIGHT OF PASSAGE is the Category Winner for Reincarnation in the 2014 TISBA Book Award; revealing that the soul remains constant throughout their Past Lives into the current Reincarnation; click on the imagae above to access a Book Review
A
vailable at all online retail sites...our most recent book on Proving Past Lives
Loss of a loved one or a precious pet can be overwhelming…
Larry's crossing changed my life
* * *
Healing is possible through the use of

Healing Modalities

Reincarnation, Reiki, Past Lives and Readings with the Medium
Website powered by Network Solutions®
In Memory of Lawrence Boo Boo Bear